Our company is a supplier of special steel materials contribute to the prosperity of your company
President's message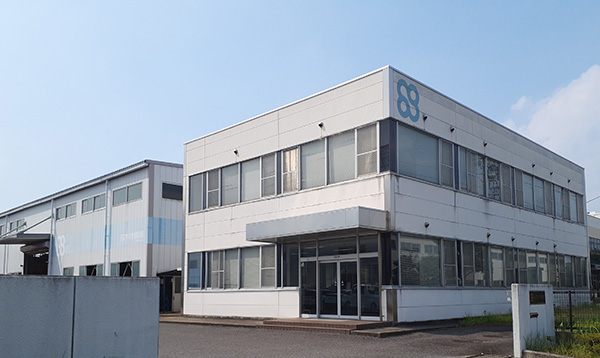 This is our motto. ──We'll processed the material you require and deliver a satisfactory product.
Our company can supply all kinds of materials to fit your need.
Tell us your requests and we'll work with you to create a product that fits your company's needs.
COMPANY
Company name
Suzuki Special Steel Co.,Ltd
Head Office
81-1 Kitashige Hiromicho Toyota-City Aichi-Pref. JAPAN
TEL
+81-565-21-1411
FAX
+81-565-21-2322
Nagoya Office
3-15-5 Jubancho Nakagawaku Nagoya-City Aichi-Pref. JAPAN
TEL
+81-52-661-7251
FAX
+81-52-652-0057
President
Chairman Syuhei Suzuki
President Kohei Suzuki
The capital
10 million YEN
Establishment
January, 1954
Number of employees
27 peoples
Supplier
Sanyo Special Steel Co., Ltd.
Aichi Steel Co., Ltd.
Customer
OKUMA Corporation
KIRA Corporation
FUJI MACHINE MFG Co.,Ltd
DAIDO MACHINERY LTD
SHINMEI CO.,Ltd
KYOHO MACHINE WORKS Ltd and others 500 companies
Equipment
(Head office)
Land Square:3300 square maters 
Warehouse:1000 square maters 
Office:460 square maters
Cutting machines:1 
2.8t Crane:3 
Forklifs:1
(Nagoya office)
Land Square:500 square maters 
Warehouse:280 square maters 
Office:50 square maters
Cutting machine:4 
2.8t Crane:1
Dealings bank
The Okazaki Shinkin Bank
Sumitomo Mitsui Banking Corporation
Handling article
●Carbon steel(S25C・S35C・S45C・S50C・S55C etc.)
●Steels for machine structual use(SCM415・SCM435・SCM440・ SNCM220・SNCM420・SNCM439・SNCM447・SNCM630・SNC631・SNC415・ SACM645 etc.)
SMNV45TL、SCM415NR、TMAX520J2B、MM45
●Bearing steel(SUJ2・SUJ2L-G)
●Hot tool steel・Cold tool steel・Tool steel for mold(SK・SKD61 etc.)(SKD11・SKS etc.)(NAK55 etc.)
●Stainless steel(SUS 303・304・403・310・440C・420J2・416・630 etc.)
●Cold drawn bar(round bar・square bar・hexagon bar・flat bar)
(SS400-D・S45C-D・SCM415-D・SCM435-D・M23L1・12L14 etc.)
●2side milling,4side milling,6side milling(SS・SC・SK・SKS・SKD11・NAK55・NAK80・DC53・SPH40etc.)
●Pipe(SGP・OST・STKM・SUS etc)
●Laser cutting,Gus fusion cutting(SS・SC・SCM etc.)
●Article of cast metal(FC・FCD etc.)
●Iron(round vbar・flat bar,square bar・cnannel shaped steel・steel angle etc.)
●Nonferrous metals(copper・brass・alminium etc.)
●Lost wax casting(Precision casting)
●Laser beam machning・Forged goods ・steel lod
We deal with various kinds of materials(for example Free-cutting steel,Heat-resistant steel,Spring steel,Cemented carbide
*A blue character is material that can be used for the process omission,the reduction in cost,and lightening.
HISTORY
| | |
| --- | --- |
| Oct.1952 | Foundation at Nakagawaku Nagoya-City as SUZUKI STEEL SHOP |
| Sep.1959 | Established Okazaki office of SUZUKI STEEL SHOP |
| Apr.1962 | Establised Suzuki Special Steel Co.,Ltd in Nagoya City(Establishment) |
| Sep.1970 | Transfer Okazaki office to Toyota office,establish Toyota office |
| Nov.1999 | Transfer Toyota office to Toyota Hiromi Industrial Park(Current head office) |
| Jan.2015 | Established Local corporation in VIETNAM(SPECIAL STEEL COMPANY SUZUKI VIETNAM) |
ACCESS
Information of Steel Stock
We will check your form by a dedicated inventory of steel.
SUZUKI SPECIAL STEEL CO.,LTD.
HEAD OFFICE
81-1 Kitashige Hiromicho Toyota-City Aichi-Pref.JAPAN
Phone +81-565-21-1411
Fax +81-565-21-2322
NAGOYA OFFICE
3-15-5 Jubancho Nakagawaku Nagoya-City Aichi-Pref.JAPAN
Phone +81-52-661-7251
Fax +81-52-652-0057